Welcome to TownTrader Magazine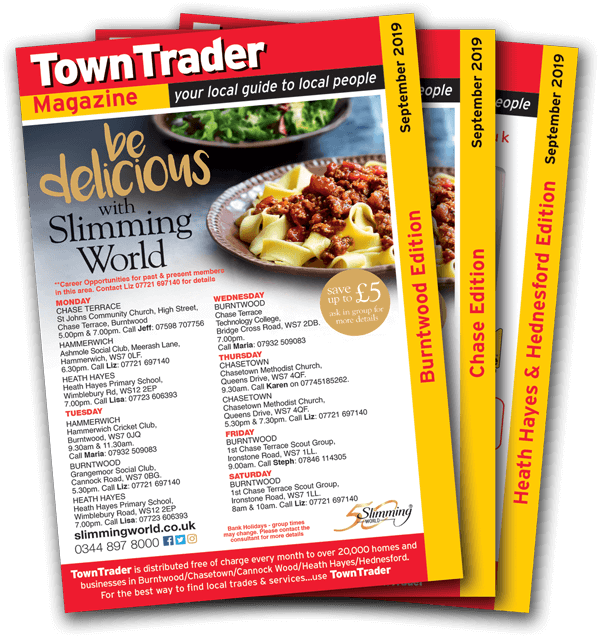 TownTrader is a well-established, locally produced magazine which advertises and promotes products, services and events in Staffordshire and the West Midlands.
TownTrader produces 3 magazines – Burntwood, Chase and Heath Hayes & Hednesford. These are free magazines, distributed to over 20,000 homes and businesses in the Staffordshire area.
In addition to producing and distributing the magazine, TownTrader offers a leaflet printing and/or distribution service, delivering across these areas.
The TownTrader team provide a simple and friendly service, assisting you with any advertising, distribution or printing requirements you may have
Contact us now for a no obligation quote on 01902 797750 or enquiry@towntrader.co.uk. We are happy to help.
Contact us now to place your advert!
We have prices to suit all budgets and are happy to assist with the design and content of your advert. We will also help to identify the most suitable edition(s) of the magazine for you to advertise in.
Please email us at enquiry@towntrader.co.uk or phone us on 01902 797750 if you have any requirements which you would like to discuss.